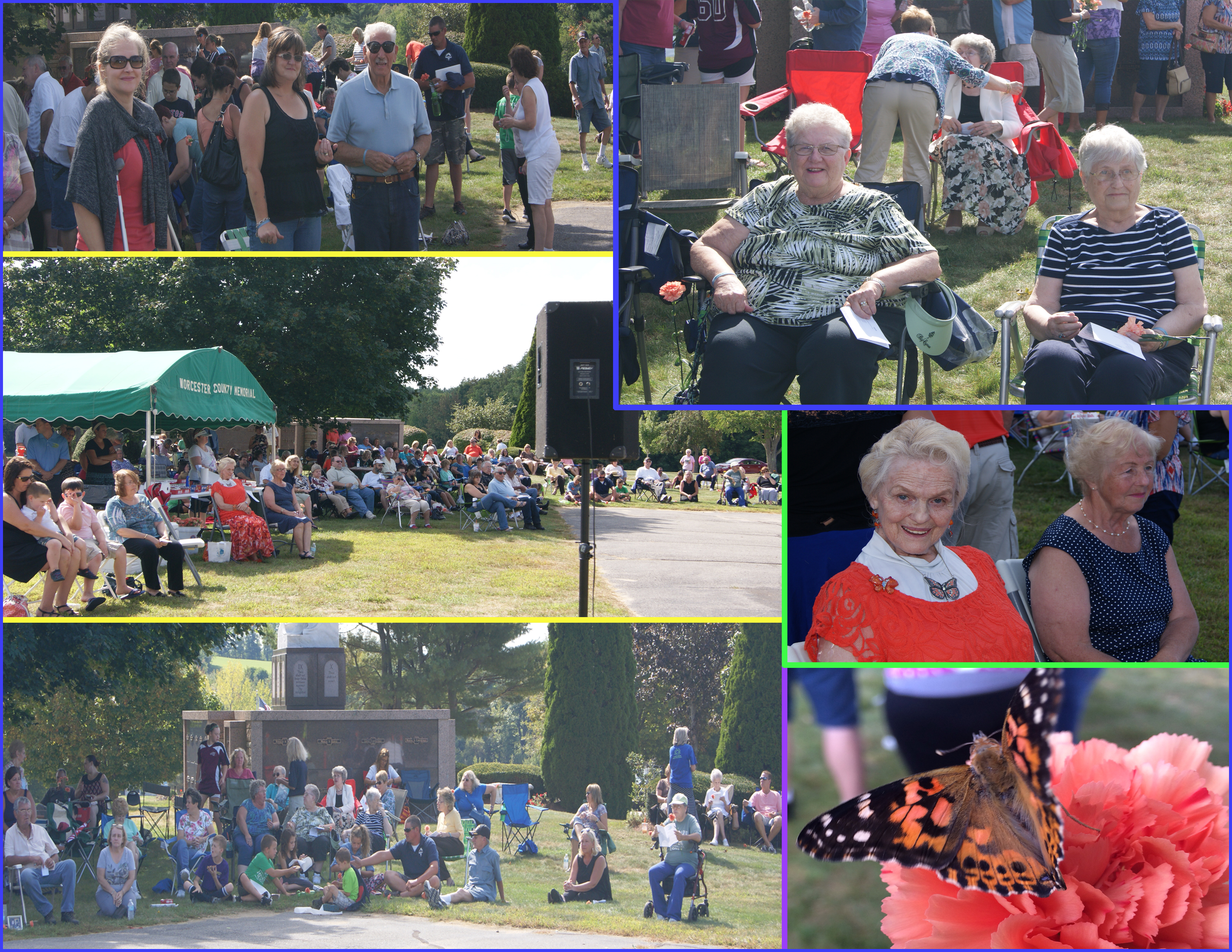 This ceremony offers families an opportunity to pause and reflect on fond memories of departed loved ones.  Getting together helps us keep fresh thoughts of our departed loved ones and allow us to fully appreciate friends and family members still with us.
The Vigil will consist of the sounds of bagpipes echoing throughout the park, a soloist singing songs of hope and love, a short sermon by Chaplain Kenneth New.  This year we will focus more on the memories and the music.
We recommend all families attending bring their own lawn chairs or blankets as well as umbrellas just in case of light rain. Also, we ask that all families park in the designated parking area that will be close to the main office lawn. Staff members will direct you to the parking area.
Please let us know of any family or friends you would like to attend this special occasion. Please call Scott LeBlanc at 774-276-1751 or email Scott at s.leblanc@wcmp.org  if you or a guest would like to attend the ceremony.
FREQUENTLY ASKED QUESTIONS
Who is this Vigil for? The Memorial Vigil is for anyone who is interred at Worcester County Memorial Park. It is an opportunity for family and friends to honor and remember their loved ones. You may bring as many people to the event as you would like.
What time should we arrive? Since the service starts at 2pm sharp, we recommend you arrive at the park between 1 and 1:30pm.
Where should we park? The boy scouts will be at the park assisting with the parking. Please let them know if you have any handicaps or restrictions. They will assist you. Please do not park anywhere without the scouts directing you.
How long is the service? The service typically runs for about an hour.
Do we need to bring our own chairs? Since the Vigil will be outdoors, we do recommend you bring your own lawn chairs or blankets. You may also want to bring umbrella in case of rain during the Vigil. Worcester County Memorial Park will be providing light refreshments and water.
Is there a rain date? There is no rain date for this event. If there are any weather concerns that day, please call the office for updates or cancellation or check our website at wcmp.org.
Who do I contact if I would like to attend? Please contact Scott LeBlanc at 774-276-1751 or via email at leblanc@wcmp.org.